Our commitment to strong end-to-end encryption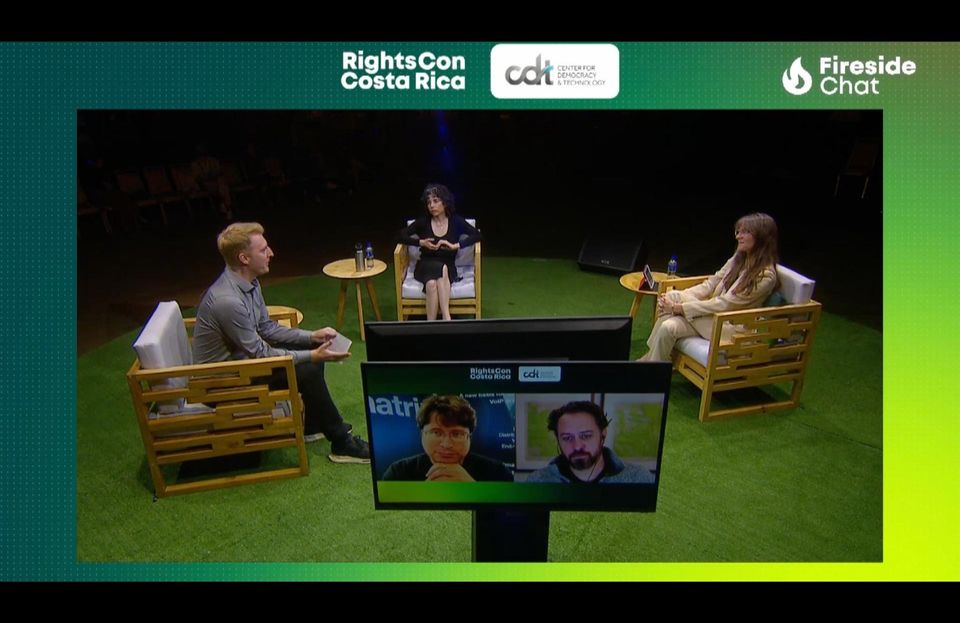 We at Phoenix R&D believe everyone has the right to digital privacy and security. To that end, we are building a new generation of open-source messaging technology combining privacy, security, and decentralization.
We publicly committed to our values and we didn't do it alone: we stand firm with other industry leaders in refusing to compromise on encryption.
---
The Center of Democracy & Technology recently organized a panel discussion in light of the growing amount of legislative proposals that could undermine end-to-end encryption (E2EE) and the privacy it accords to users. At RightsCon in Costa Rica, the CEOs from the messaging space made it quite clear how they see these proposals and where they stand:
Raphael Robert from Phoenix R&D said: "I've been working in the secure messaging space for more than a decade and I want to continue doing so. There is no reason why we should compromise on any privacy or security aspect. We'll just keep on working on end-to-end encryption and privacy-preserving technologies."
Signal's Meredith Whittaker confirmed: "We would shut down before we would adulterate or undermine the privacy promises that encryption is the technological guarantee for. We don't have a reason to exist if not to provide a truly private mechanism for communication."
Matthew Hodgson from Element committed to "never undermine E2EE by implementing any form of client-side surveillance. And even if Element ends up blocked from the UK app stores, as a result, we commit to continue to grow Matrix as an open, decentralized network so the users can run their own servers anyway and pick their own clients, and have full autonomy over their own communication."
As per Will Cathcart's statement, "WhatsApp will keep offering a secure service, rather than be blocked and take away people's privacy, which has happened all around the world. We will keep making the service secure and do what we can to keep it available so people can access it even in regimes that have chosen to block it."
---
We look forward to continuing our work in the space of private and secure messaging! Stick around for news about secure messaging, privacy, and technology.
– The Phoenix R&D team